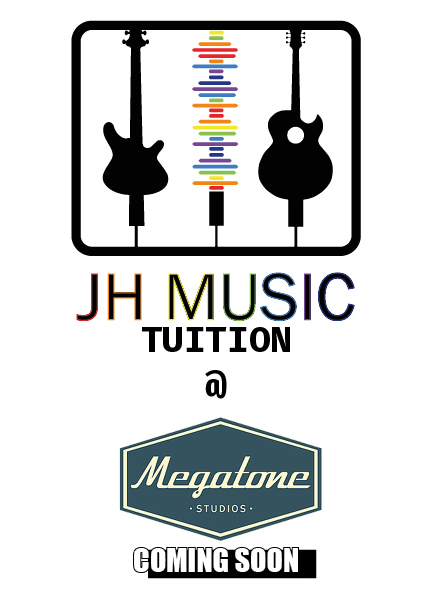 Very excited to announce that JH Music Tuition will soon be setting up a centre at Megatone Studios formerly ID Studios where I trained under Michael G W Henry as Producer, Engineer and Composer. We will be offering tuition in Guitar (electric and acoustic), Bass, Piano, Keyboards, Music Production and Popular Music theory.
Instrumental Tuition is for all ages and will utilise Rock School, Trinity Rock and Pop, RGT and ABRSM syllabuses depending on discipline. Grades are offered in all of these and we have a 100% pass rate up to grade 8.
Music production tuition will cover computer music production and recording techniques using Logic Pro X and/or Pro Tools with the option to study for Rockschool grades in music production too.
Popular music theory is taught using Rockschool's syllabus.
All tuition will be tailored to suit the needs of each student so if you have any specific areas you would like to learn about and you're not sure if they can be covered please get in touch.
For more detailed information and pricing please visit the relevant tuition pages using the menu bar or send me an email using the form on the contacts page.
Please follow and like us: